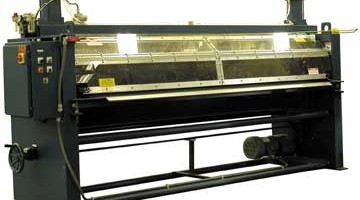 Laminating Adhesives
Cattie Adhesives manufactures a full line of Hot Melt and Water-based Laminating Adhesives.
A high percentage of all Industrial Adhesive Products are used for Packaging Applications– In Fact, most of the newer packaging materials used today are formed by Laminating different materials together with adhesives.
We make hot melt and water based Laminating Adhesives for many substrates including: polyester (PETP, PBTP), polyethylene, polypropylene, Cellophane, paper, polyvinyl chloride,  Aluminum and Most Metal Foils.
By Laminating cardboard with paper, in particular high gloss paper, it is possible to print product information on the cardboard and give the product a commercially appealing appearance.
The most Important requirements on overprinted packaging materials, in particular the various types of packaging materials used for foods are their High strength, Stability to Heat and Impermeability to Moisture.
---
Our Applications
Laminating Adhesives for:
Flat Lamination – PUR Hot Melt and Liquid Systems
Glue Spreader and Hot Melt Roller Coater Adhesives
Laminating – Hot Melt Systems
Laminating – Liquid Systems, Vinyl
PUR – Reactive Hot Melt Polyurethane Adhesives
Non-Skid coatings
Paper coatings
Fabric coatings and backings
Fire retardant coatings
Foam to foam bonding
Foam to fabric bonding
Foam and Mattress construction
Coatings for fiberglass
Laminating film to fabrics
Laminating – Liquid Systems, Paper
PUR – One Component Liquid Reactive Polyurethane Adhesive
Cold Press Laminating adhesives for: panel-on-frame, Core laminating, high-pressure laminate gluing
Textile Laminating adhesives
---
Click below for more information on our most common Laminating Adhesives:
---
Laminating Adhesives for the following types of Laminators,  Glue Spreaders and  Hot Melt Roller Coater machines:
 BAIER,  BILLHOFER,  BOBST,  D&K,  FOLIANT,  GALILEO,  GBC,   GIETZ,  GMP,  HEIDELBERG,  KLUGE,  KOLBUS,  KROENERT,  LAMINA,  NORDMECCANICA,  PAPERPLAST,  SAKURAI,  SCHIAVI,  STEINEMANN,  STEUER,  TECLIGHTING,  TECNOMAC,  TUNKERS,  UNION TOOL, UTECO  and  OTHERS.
 AIGLE,  BABCOCK,  BRÜCKNER,  CARATSCH,  CAVITEC,  COMET,  HYMMEN,  IMPIANTI,  ISOTEX,  LESSCO,  MASCOE,  MATEX,  MP ENGINEERING,  OLBRICH,  POLLETTO,  RCM,  RE.CO.MO.,  ROLLMAC-  GEMATA,  SANTA LUCIA, STORK,  VILLARS,  ZAPPA,   ZIMMER  and  OTHERS.
---
Need more information?  To speak with a technical representative about your application, and to request samples or pricing, please call us at 1-800-249-0337 or email us at sales@cattieadhesives.com