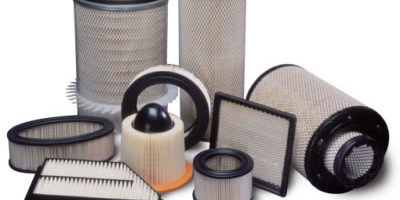 Hot Melt Adhesives for Filter Manufacturing
Hot Melt Adhesives for Filter Manufacturing
Cattie Adhesives manufactures a full line of Hot Melt Adhesives for Filter Manufacturing and Water-based adhesives for Filter Assembly applications.
Our Hot Melt Adhesives for Filter Manufacturing are designed to bond many components and materials including –  Films, Foams, Papers and Plastics and our adhesives can be  Custom Formulated  for Strong, Fast setting-Permanent bonding applications; or Temporary/Removable adhesive applications.
Our Filter Assembly adhesives are designed for use on most Filter Manufacturing and Assembly equipment and are made to bond to most substrates like fiberglass, nylon, plastics, rubber, foam and difficult to bond coated paper substrates.
---
In the Air filter manufacturing industry, there are many applications where hot melt adhesives are used.  Hot melt adhesives  are resistant to high and low temperatures and offer fast set times and so they  are  widely used in the manufacture of air filters.
Hot melt adhesives with fast set times are often the best choice when manufacturing air filters; because of the fast-running filter machines. Hot melt seals the filter frames, laminates the filter media and carefully closes the separators.
EVA Hot Melt  and  APAO based hot melt adhesives that are Flexible in cold temperatures, are good options for this application, these adhesives shows excellent bond strength and machining characteristics.
Polyamide based and Polyester-based (PET) hot melt adhesives are also used for air filters in industrial or car ventilation systems that have to withstand high temperatures. These hot melts are highly chemical- and heat-resistant – and offer strong adhesion to papers and non-woven fabrics.
---
Depending on the application, Hot Melt Bead, Hot Melt Roll Coating or Hot Melt Spray application can be used. During the spray application process, the hot melt is mixed with air for full-surface adhesive application.  Slot Die coating and Roll Coating can also be used for a full-surface application of the hot melt adhesive.
---
Click below for more information on our most common Filter Manufacturing Adhesives:
---
Air Filter Manufacturing

and

Filter Assembly Adhesives

for the following applications:
General Filter Assembly.
UL Approved Hot Melts For Automotive Filter and HVAC Filter Manuafacturing: UL # MH28876.
UL approved adhesives for Insulation and HVAC applications.
Automotive Grade Hot Melts for Filter Industry.  Formulated to meet GM Specification 998 5676.
UL Approved Hot Melt for Acoustical Panels & Soundproofing.
Fire retardant hot melt for Filter Manufacturing.
Filter Media Lamination – Liquid and Hot melt Systems.
Laminating – Hot Melt for Filter Assembly.
PUR – Hot Melt Polyurethane Reactive Adhesives.
Foam to foam Filter bonding.
Foam to fabric Filter bonding.
Filters – Air, Water and Oil Filter Assembly.
Pressure Sensitive Hot Melts for Filter Manufacturing.


---

Hot Melt adhesives for Filter Assembly.
Laminating – Liquid Systems, Paper.
PUR – One Component Liquid Reactive Polyurethane Adhesive.
Contact adhesives & Filter Fabricating adhesives.
Cold & Hot Press Laminating adhesives for: Filter Manufacturing and Filter Assembly.
Textile adhesives for Filter Industry.
Specialized Product Assembly | Pur for Filter Industry.
Specialized Product Assembly | Polyamide for Filter Industry.
Specialized Product Assembly | Air Filter Pleating.
---
Need more information?  To speak with a technical representative about your application, and to request samples or pricing, please call us at 1-800-249-0337 or email us at sales@cattieadhesives.com